Date
October 26, 2015
Category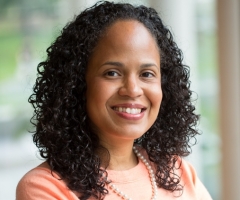 We are happy to announce that Dr. Jessica M. Peña is joining the HeartHealth Team on November 2nd.
Dr. Peña brings to HeartHealth expertise in general cardiology, cardiovascular disease prevention, heart disease in women, and noninvasive imaging (echocardiography and nuclear cardiology). Her clinical research has focused on cardiovascular prevention and the link between inflammation and cardiovascular disease.
Dr. Peña graduated from Brown University in 1999 with an AB in Health and Society.  She received her MD from Weill Cornell Medical College in 2003 and her MPH in Clinical Effectiveness from Harvard School of Public Health in 2011.  She completed her internal medicine residency at NewYork-Presbyterian Hospital in 2006. She completed her Fellowship in General Cardiology at Brigham and Women's Hospital followed by a Research Fellowship in the Center for Cardiovascular Disease Prevention and a Non-Invasive Cardiovascular Imaging Fellowship at Brigham and Women's Hospital.  Prior to joining Weill Cornell, Dr. Peña was on staff at Montefiore Medical Center as an attending cardiologist and Assistant Professor of Medicine at Albert Einstein College of Medicine.
She has earned the admiration and respect from her colleagues for her dedicated patient care and clinical research accomplishments.  They praise her clinical acumen and compassion for her patients. As a researcher she has published seven peer-reviewed articles and two book chapters.  Her accomplishments are also recognized with the receipt of the American Heart Association's Women in Cardiology Trainee Award for Excellence (2010), the Janet M. Glasgow Memorial Achievement Award for women graduating in the top 10% of the Weill Cornell Medical College Class, and the Joan Severino Prize in Internal Medicine. 
Dr. Peña is board certified in internal medicine, cardiovascular medicine, echocardiography and nuclear cardiology. She is a fellow of the American College of Cardiology and member of the American Heart Association and American Society of Echocardiography.